Advice for Getting Around Campus
We all find ourselves to be a little lost the first time we arrive on our college campus. It takes a little bit of time to figure out where you're going and what's the easiest way to get to and from each destination. For smaller colleges, this may be pretty easy. However, for large campuses situated in the middle of a city, this can be more challenging. There are many ways to not only get around campus but to get around the town your college is in.
Campus Tour
First things first, you should always take a campus tour if given the opportunity. This may seem a little boring, but it allows you to slowly walk all through campus and see each building you may need to go into later on. You can ask the tour guide any questions you may have about getting around, and they are likely to give you a good answer since they already know the ins and outs of the campus.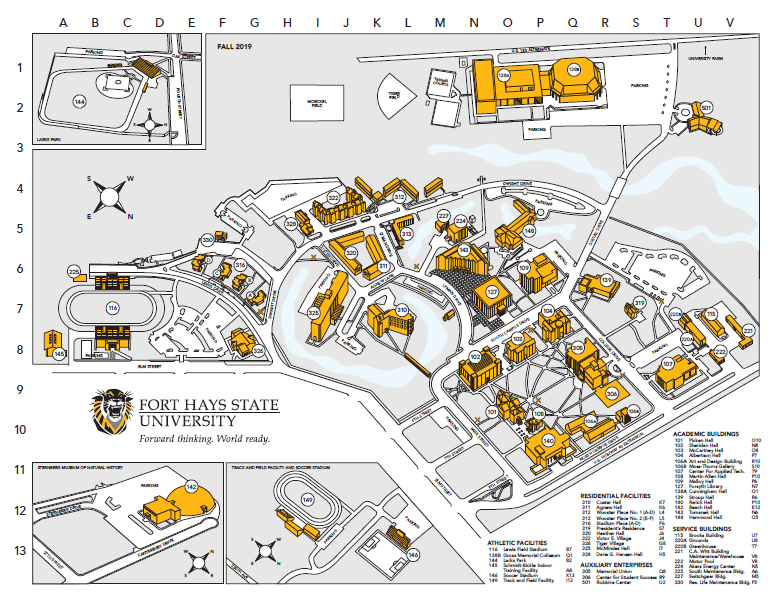 Personal Vehicles
Having a car in college may be great for some, but not so much for others. Going to a more rural area in the U.S. like Fort Hays State University, I was very grateful to have a car. This made it easy for me not to have to worry about getting around town and campus while being over 10 hours away from home. Since Kansas is more rural than other parts of the country, it's not easy to walk everywhere, and there aren't rideshare services ready at your disposal, so a car is quite necessary.
Now some of you may be wondering, but what if I don't have a car? There are many ways to get around town and campus without having your own vehicle. Whether you go to a large university in a big city like the University of Texas at Austin, or to a smaller school in a small town like FHSU, you can find ways to get to where you need to go.
Rentals
Zipcar is a rental program I just found out about. This program is super cool and useful for those who go to school in larger areas because you can pay monthly or yearly to rent a car whenever you need to. Prices vary depending on the city you're in, but they cover your gas for you and have you insured when you drive one of their vehicles. So if you need a car for a few hours to go to class or to that job interview, or for the whole day to run errands, Zipcar will hook you up.
Other
Depending on what you can afford, and how far you need to travel, all of the following can be viable options: biking, walking, scootering (regular/electric), skateboarding, roller skating, hoverboarding, mopeding, and carpooling. At FHSU, on-campus students have to park in the residential hall areas, so most students walk or bike to their classes. Some campuses may have the same rules for on-campus students, but their campus may be too big to walk to class comfortably. All of these options, besides walking, are great because they will still get you to class in a reasonable amount of time. For off-campus students, at least at FHSU, the best option might be to carpool because parking can be a major issue on campus. By carpooling, you're cutting out another potential vehicle taking up a parking space.
Finding your way around campus and town can be difficult at first, but that comes with growing up and being on your own in a new place. No matter how big or small the school and town are, you can make it work. There are plenty of options available to help you get to where you need to be. Once you figure it out, that's one less thing you'll be stressing over as you navigate your way through college.

Sienna Rodriguez
Hey y'all, my name is Sienna Rodriguez. I'm a May 2020 Communications Studies graduate of Fort Hays State University. Growing up, I always found myself drawn to my writing classes. I participated in UIL creative writing and spelling, as well as being a part of my high school's yearbook and newspaper staff. My love for writing continued to grow as I began college. Luckily, I found a job posting for a position with University Relations and Marketing during my freshman year, and I leaped for it. This position, along with writing for Tiger Media Network, has helped grow my writing skills in all facets. When I'm not working or writing, I enjoy many hobbies. A few include reading, cooking, playing with my dog, and the occasional mini golf outing. As I enter the professional world, I hope to find a career where I can continue writing.